Kate and Vincent have overcome the odds and at last they are together in Paris, the city of lights and love.

As their romance deepens there's one question they can't ignore: How are they supposed to be together if Vincent can't resist sacrificing himself to save others? Although Vincent promises that he'll do whatever it takes to lead a normal life with Kate, will that mean letting innocent people die? When a new and surprising enemy reveals itself, Kate realizes that even more may be at stake—and that Vincent's immortality is in jeopardy.

In Die for Me, Amy Plum created a captivating paranormal mythology with immortal revenants and a lush Paris setting. Until I Die is poised to thrill readers with more heart-pounding suspense, spellbinding romance, and a cliff-hanger ending that will leave them desperate for the third and final novel in the series
She definitely did this on purpose. At the end, let me warn you, it was a total cliff hanger. I wanted to scream in the middle of class

(Not suppose to read during class...who gives a ****)

. It was a very good book otherwise..don't let anyone tell ya different till you read it yourself. It had just the right amount of action and drama in it.

(I hate when books put to much drama

[Trying to give people heart attacks?]

)
.
I'm really glad I pre-ordered the book which I shall be doing with many other books in the future. At first I panicked because well the day it was supposed to be on my nook...it wasn't. So I was just having a fit!

"Where the h*** is my book! I payed nine dollars for it so where is it!"

that type of fit.
Yes because this was after all my birthday giftcard I had spent so it had better been up there! But in the end all I had to do was remove it from its archive then put it back. But the front cover picture still hasn't appeared though.
---____---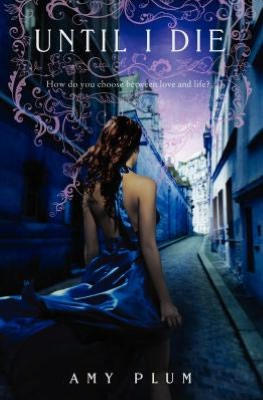 Nice cover riiight ^